Personalizing
Endless possibilities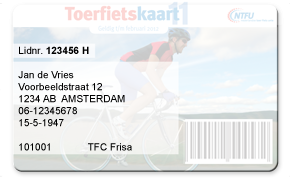 The data to be personalized need to be delivered to us in Excel-files (other extensions are also possible) We print the data such as NAW data and membership number on the card. This can be done in a great variety of fonts, sizes and colours. The card printing will be done with a thermo printer (it is possible on both sides) In the process of thermo printing the ink is melted into the laminate of the card, by which the ink will be scratch resistant.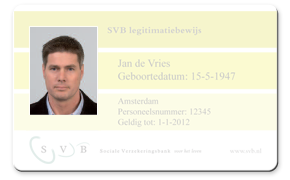 A personal photo on a card is a practical way to identify employees. The photo is printed with a thermo printer on the card either in full colour or in black & white.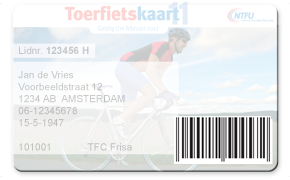 A code that can read by a scanner, e.g. EAN-13, Interleaved 2 of 5 (ITF 2/5), code 39 or a Unicode barcode. Depending on the coding system, this code can exclusively consists of digits, letters and punctuation marks.
A card with a barcode is often used for entrance check-in and loyalty rewards.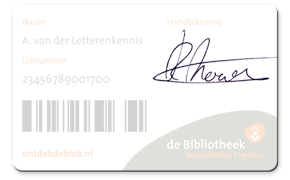 A signature field is a space on the plastic card on which the cardholder can write his signature with ballpoint pen or fine stylus pen. The slightly rougher surface of this space prevents stains. A signature field on the card is used to identify the cardholder.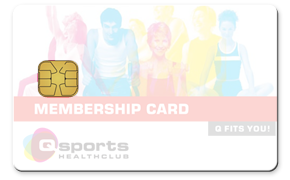 A smart card with an invisible chip. Besides the encoding of the chip or RFID-tag, barcode and/or NAW data, a personal photograph can be added on the card. The public transportation 'OV-chipcard' is a good example of this type of card. There are many possibilities with these smart cards. There are different levels of security for these types of chipcards.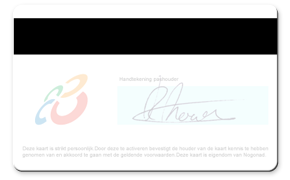 A mag stripe on the card is suitable to store personal data of the user. These data can be read by swiping the magnet strip along a magnetic head. Magnet strips are often being used for credit cards, ID cards and transportation tickets.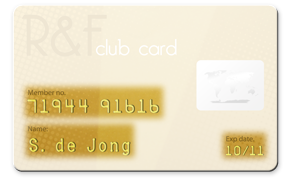 Embossing literally means to add relief to the surface. The relief itself can be covered with a colour like silver or gold.
Embossing gives the card a luxurious effulgence. Embossing is often being used on credit cards and hospital cards.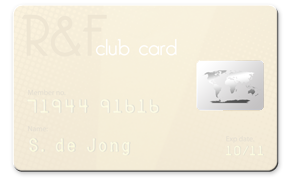 A hologram can be applied to guarantee the authenticity of the card. The imitation of a hologram is indeed very difficult.
By looking at a hologram from different angles, the flat picture seems to change, creating a spacious three-dimensional view.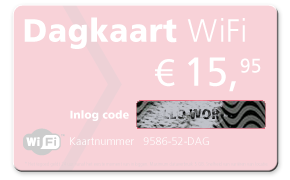 Special scratch-off tinfoil can be used to protect sensitive data on the card such as pin code and money transfer code.
To add a scratch-off layer on the card TTR or hotstamp is used. You can see this often for instance on gift cards.