LP-online
Webbased access control, attendance and visitor registration
With LP-online attendance registration, visitors registration and access control is easy to arrange.
LP-online is a budget friendly web application and consists basically of a database, with which you can collect and manage personal data.
In the long term, more and more modules will be added. Is is easy to start with and you can expand it at any given moment, both in terms of models and the number of users. The only thing you need is an working internet connection and an account at LP-online. We can make this account for you quick and easy.
LP-online is suitable for every type of organisation, irrespective the number of employees, visitors and/or locations.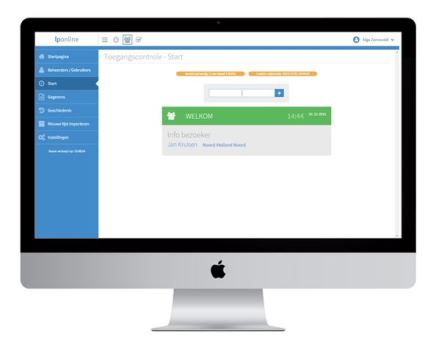 This module makes it possible to grant or not grant a person access to a building or event by scanning a card with a chip or barcode.
Access conditions can be set on different levels e.g. age.
It is also possible to share a (part of) database with other companies, for instance in the case of a black-list of unwanted visitors.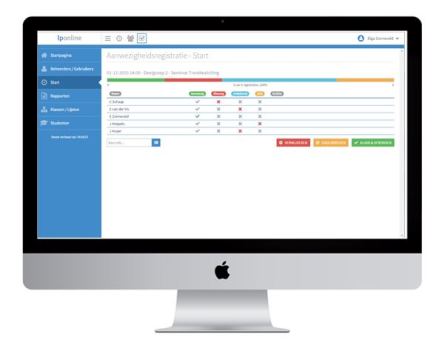 A handy module to check the attendance at events and meetings.
Especially suitable for teachers who want to digitally register the attendance of their students.
The user has his own inlog at his disposal and can create his own lessons, lectures and events and keep track of the registration of students and visitors.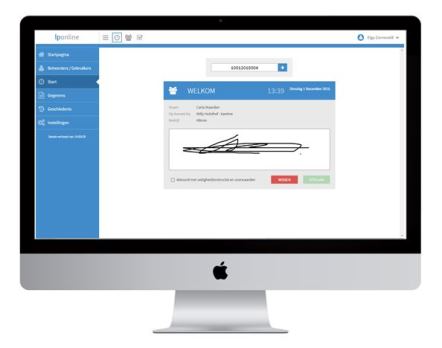 You want to know who enters and leaves your business territory. In this way you keep an overview of the number of people present. In case of a calamity you can immediately print out a list of those present.
Visitors are welcomed and get – possibly after putting a signature – a visitors card.
With a card the visitor is recognizable as such. The visitor's data is temporarily linked to the card.
This module generates a complete overview of the history of data of which visitor has been where and has been meeting with whom.